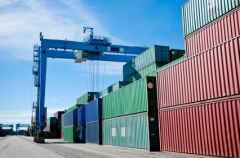 GERMAX has carried out numerous consultancy assignments related to the provision of business consulting services. The scope of services available to our clients include trade and investment promotion, product development, organisational and management consulting and financial services.

The support provided by GERMAX follows clear and straightforward steps and procedures, which contribute to the development of tailor made solutions. We are dedicated to the economic success of the businesses supported by our firm, therefore we analyse, concept and implement our services with utmost care and with full responsibility for the environment, the client's economic success and it's employees.

GERMAX is acquainted with the requirements and approaches applied by the major donors of SME supporting initiatives such as the European Commission, International Labour Organisation, EBRD, KfW and many more. The following activity matrix illustrates the sectors of expertise of our consultants and the activities carried out for numerous companies worldwide:
Sectors covered:

Agriculture and food processing
Bio-technology
Building material and construction
Information and communication technolgy
Glassware
Leather and footwear
Mechanical and electrical engineering including automotive
Paper and pulp
Renewable energy
Tourism industry
Water and sanitation engineering

Activities covered:
Sector studies and market access studies
Full service business consulting
Trade and investment promotion
Education and vocational training
Support to industrial federations and public authorities
Fair participation and event marketing
Generation of business contacts
Information and communication services and PR


GERMAX's consultancy team can prove substantial experience in providing advisory services at an international level and also in difficult environments. The team has successfully implemented assignments targeted at the strengthening of private businesses in Central Europe, Russian Federation and Asia. In addition to sector experts, we dispose of a pool of experienced consultants for cross sector activities such as financial and economic assessments, financial planning, company organisation, change process management, HRM and quality management.