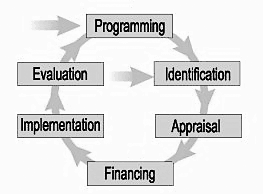 For project planning, monitoring and evaluation, GERMAX uses commonly accepted methods, instruments and procedures. Our professional staff regularly receive training in the field of Project Cycle Management (PCM) and in Economical and Financial Assessment tools (ECOFIN) utilised to plan, assess and evaluate humanitarian aid and development aid programmes.

We deem regular training important as we are dedicated to deliver quality service to the institutions that we work for.

Evaluation Assignments

The process of evaluation is defined as: an assessment, as systematic and objective as possible, of ongoing and completed projects, programmes and policies, with regards to their design, implementation and results. The objectives of evaluation are firstly, to improve present and future Donors external policies and actions; and secondly, to improve transparency and accountability towards the taxpayers within the European Union.

The key evaluation criteria are derived from the Logical Framework approach to project design and formulated into evaluative questions related to specific assignments:

relevance – to objectives and to in-country needs
efficiency – in providing inputs promptly and at the least cost
effectiveness – in achieving planned outputs and immediate results
impact – on high-level objectives to which the results should contribute
sustainability – over time, usually after the inputs have all been provided and external support stops

Evaluations should be carried out by professional, independent, outside companies, institutions and consultants. GERMAX is a fully independent consultancy and it's consultants are acquainted with the PCM (Project Cycle Management) approach and the related instruments such as the LFA Logical Framework approach usually applied by the Member States agencies and the European Commission for the project cycle management of development and humanitarian aid programmes.

GERMAX provides its services to international organisations and donors for all types of evaluations such as ex-ante, mid-term, final and ex-post evaluations, in the context of individual project evaluations, multi-sector, multi-project and multi-country missions, in the field of development cooperation programmes and humanitarian assistance programmes worldwide.