Environmental Services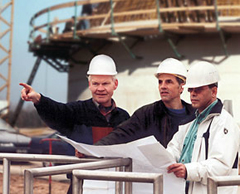 GERMAX dispose of a highly professional team of experts in the field of Water and Sanitation Engineering. The range of services cover feasibility studies of water and waste water management programmes, planning and design, construction and construction supervision and also include international procurement activities and the supervision of works at an international level. 
Together with our technology partner Tuttahs & Meyer Ingenieurgesellschaft Gmbh, Germany, we are able to cover the entire technical and economical environment of international projects and programmes. The services include:


Engineering consultancy services
Urban and rural water supply systems
Urban and rural infrastructure

Surface and ground water management
Wastewater engineering
Natural resources management
Environmental services


Renewable Energy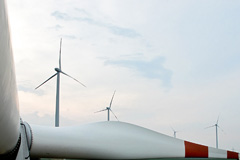 The company´s experts, in the sector  Renewable Energy, can prove experience in the planning, development, construction and management of wind and solar power plants in Western Europe and abroad.

The services focus on site analysis and site planning, support with approval procedures, project controlling, supervision of works and the technical and economical management of installations. Our technology partner for the international service provision is the company BBB Umwelttechnik GmbH, Gelsenkirchen/Germany.

GERMAX is not only dedicated to professional engineering consultancy services but is also in the position to contribute to important research projects in the field of Water and Sanitation Engineering as well as in the field of Renewable Energy use.